Vice
Julian Michaels (Bruce Willis) has designed the ultimate resort: VICE, where anything goes and the customers can play out their wildest fantasies with artificial inhabitants who look, think and feel like humans. When an artificial (Ambyr Childers) becomes self-aware and escapes, she finds herself caught in the crossfire between Julian's mercenaries and a cop (Thomas Jane) who is hell-bent on shutting down Vice, and stopping the violence once and for all.
Vice Videos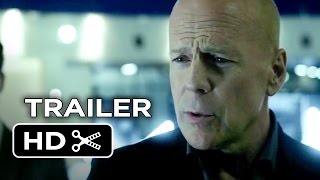 Vice - Trailer
Similar Movies like Vice
Those movies have content similarities with Vice . If you like any topic or tag under the below movies, you may also be interested them. You can also share any topic or tag to add these movies, please feel free to contact us. We are passionate about improving our recommendation mechanism. Therefore any feedback is welcome.
Some similar movies of 'Vice - 2015' are Chappie, Terminator 3: Rise of the Machines, Ghost in the Shell, The Terminator, Blade Runner, Terminator Genisys, Autómata, Terminator Salvation, I, Robot, A.I. Artificial Intelligence.
---
Cast & Crew