Thinking XXX
For a book project, photographer Timothy Greenfield-Sanders took photographs of 30 stars of adult movies, each pair of photographs in the same pose, clothed and nude. This film records the photo shoots and includes interviews with the performers and commentary from eight writers (and John Waters). The actors and writers discuss economics, nudity and exhibitionism, careers, and private lives.
Thinking XXX (2004) Videos
Thinking XXX Videos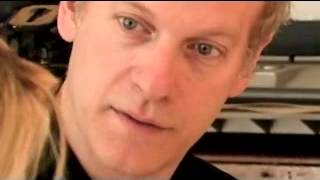 Trailer for Thinking XXX
Similar Movies like Thinking XXX
Those movies have content similarities with Thinking XXX . If you like any topic or tag under the below movies, you may also be interested them. You can also share any topic or tag to add these movies, please feel free to contact us. We are passionate about improving our recommendation mechanism. Therefore any feedback is welcome.
Some similar movies of 'Thinking XXX - 2004' are Blind, Boogie Nights.
---
Cast & Crew