The Handmaiden
1930s Korea, in the period of Japanese occupation, a new girl (Sookee) is hired as a handmaiden to a Japanese heiress (Hideko) who lives a secluded life on a large countryside estate with her domineering Uncle (Kouzuki). But the maid has a secret. She is a pickpocket recruited by a swindler posing as a Japanese Count to help him seduce the Lady to elope with him, rob her of her fortune, and lock her up in a madhouse. The plan seems to proceed according to plan until Sookee and Hideko discover some unexpected emotions.
The Handmaiden - Official Trailer
The Handmaiden Videos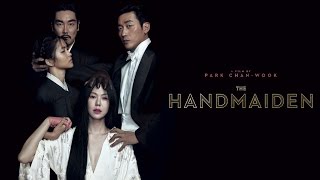 The Handmaiden - Official Trailer
Movie Recommendations If You Like The Handmaiden
People who like The Handmaiden also like and give high ratings below movies. This can be a good indicator that if you like 'The Handmaiden ' probably you will also like these movies. We have advanced algorithms and fine tuned filtering mechanisms that choose these movies wisely. If you have any issues please feel free to write us from the bottom part of the page.
Some of the movies like 'The Handmaiden - 2016' are .
animals
animation
based on tv series
cartoon
kids and family
corruption
depression
drama
family drama
political
politics
social commentary
tragedy
drama
independent film
psychological
---
Cast & Crew