The Brøken
In London, the radiologist Gina McVey organizes a surprise birthday party to her father John McVey with her boyfriend Stefan Chambers, her brother Daniel McVey and his girlfriend Kate Coleman. On the next day, she sees herself driving a car on the street and she follows the woman to her apartment, where she finds a picture of her father and her. While driving back, she has a car crash and loses parts of her memory; further, she believes Stefan is another man. Gina decides to investigate what is happening and unravels a dark reality.
The Brøken Videos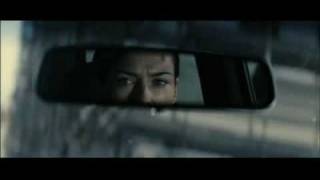 The Brøken - Trailer
Similar Movies like The Brøken
Those movies have content similarities with The Brøken . If you like any topic or tag under the below movies, you may also be interested them.
Some similar movies of 'The Brøken - 2008' are Lost Highway, Mother!, Wind River, K-PAX, Trainspotting, Strange Days, Goodfellas, The Foreigner, Harry Brown, The Skeleton Key.
---
Cast & Crew