Pain and Glory
Salvador Mallo, a filmmaker in the twilight of his career, remembers his life: his mother, his lovers, the actors he worked with. The sixties in a small village in Valencia, the eighties in Madrid, the present, when he feels an immeasurable emptiness, facing his mortality, the incapability of continuing filming, the impossibility of separating creation from his own life. The need of narrating his past can be his salvation. The first thing he's going to do is find and convince the lead actor Alberto, who they worked with 32 years ago on that film, but they haven't seen him since, and bring him to the premiere. But that won't be easy; because the duo was particularly frustrated because Salvo did not like the actor's interpretation.
Pain and Glory (2019) Videos
Pain and Glory Videos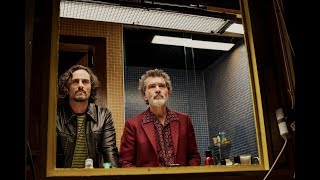 Teaser Trailer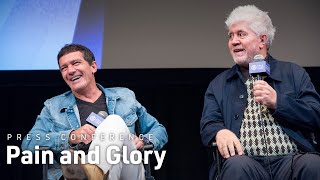 Pedro Almodóvar and Antonio Banderas on "Pain and Glory"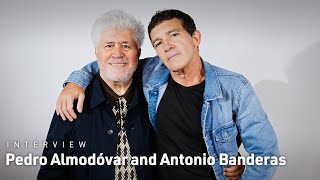 Pedro Almodóvar and Antonio Banderas on Getting Personal with "Pain and Glory"
Similar Movies like Pain and Glory
Those movies have content similarities with Pain and Glory . If you like any topic or tag under the below movies, you may also be interested them. You can also share any topic or tag to add these movies, please feel free to contact us. We are passionate about improving our recommendation mechanism. Therefore any feedback is welcome.
Some similar movies of 'Pain and Glory - 2019' are Moonlight, I Killed My Mother.
---
Cast & Crew