Métisse
Lola is pregnant. But she does not know who the father is : Jamal, the black muslim, son of diplomats, or Felix, the pennyless jewish messenger. Jamal and Felix meet at Lola's, and the race begins.
Métisse (1993) Trailer
Métisse Videos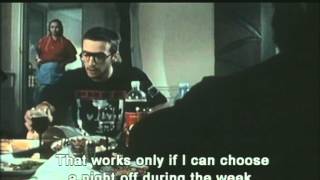 Métisse - Trailer
Similar Movies like Métisse
Those movies have content similarities with Métisse . If you like any topic or tag under the below movies, you may also be interested them. You can also share any topic or tag to add these movies, please feel free to contact us. We are passionate about improving our recommendation mechanism. Therefore any feedback is welcome.
Some similar movies of 'Métisse - 1993' are A Quiet Place, Tully, First Reformed, Bridget Jones's Baby, Snowpiercer, The Switch, Knocked Up, Shrek the Third, Juno, Dawn of the Dead.
---
Cast & Crew