Ford v Ferrari
The film opened in the 1960s brings us to major brands such as Ford, Chevrolet and Oldsmobile in the US and their leading competitors in Europe: Ferrari from Italy, Porsche from Germany ... And we watch them for the first time at local competitions in America. American car designer Carroll Shelby and the British-born driver Ken Miles work together to battle corporate interference, the laws of physics, and their own personal demons to build a revolutionary race car for Ford Motor Company and take on the dominating race cars of Enzo Ferrari at the 24 Hours of Le Mans in France in 1966.
Ford v Ferrari (2019) Videos
FORD v FERRARI | Official Trailer [HD] | 20th Century FOX
Ford v Ferrari Videos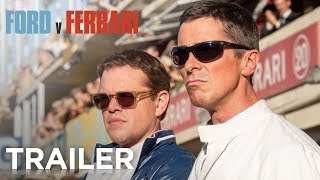 FORD v FERRARI | Official Trailer [HD] | 20th Century FOX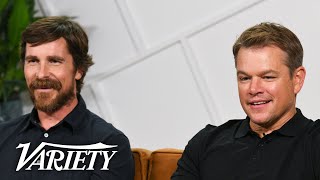 'Ford v Ferrari' Stars Christian Bale & Matt Damon on Shooting Intense Racing Scenes
Similar Movies like Ford v Ferrari
Those movies have content similarities with Ford v Ferrari . If you like any topic or tag under the below movies, you may also be interested them. You can also share any topic or tag to add these movies, please feel free to contact us. We are passionate about improving our recommendation mechanism. Therefore any feedback is welcome.
Some similar movies of 'Ford v Ferrari - 2019' are Loving Pablo, Victoria & Abdul, The Disaster Artist, 13 Hours, Lion, The Revenant, Capote, We Were Soldiers, Girl, Interrupted, Schindler's List.
---
Cast & Crew