Bohemian Rhapsody
Singer Freddie Mercury, guitarist Brian May, drummer Roger Taylor and bass guitarist John Deacon take the music world by storm when they form the rock 'n' roll band Queen in 1970. Hit songs become instant classics. When Mercury's increasingly wild lifestyle starts to spiral out of control, Queen soon faces its greatest challenge yet – finding a way to keep the band together amid the success and excess.
Similar Movies like Bohemian Rhapsody
Those movies have content similarities with Bohemian Rhapsody . If you like any topic or tag under the below movies, you may also be interested them. You can also share any topic or tag to add these movies, please feel free to contact us. We are passionate about improving our recommendation mechanism. Therefore any feedback is welcome.
Some similar movies of 'Bohemian Rhapsody - 2018' are Dallas Buyers Club, Milk, Rocketman, The Imitation Game, Beautiful Thing, Love, Simon, Climax, Green Book, Call Me by Your Name, Battle of the Sexes.
---
Cast & Crew
Bohemian Rhapsody Videos
Bohemian Rhapsody Videos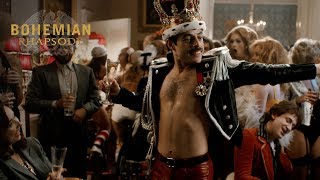 Becoming Freddie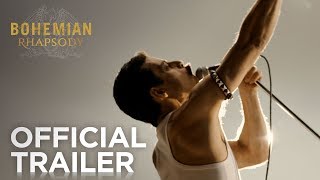 Bohemian Rhapsody Official Trailer